Founded in 1983 in Braintree, Massachusetts, Braintree Laboratories has been committed to expanding the universe of colonoscopy preparation products for almost 40 years. Braintree is a specialty pharmaceutical company that develops, manufactures, and markets these products in the field of Gastroenterology.
In May 2018, Sebela Pharmaceuticals acquired Braintree Laboratories. It created a path for significant growth focusing on Sebela's core therapeutic areas, including Gastroenterology and Women's Health.
Braintree, a part of Sebela Pharmaceuticals, is a market leader in Gastroenterology, including multiple marketed products, a rich
near-term pipeline of products for colorectal cancer screening, gastroesophageal reflux disease (GERD), and next-generation colonoscopy preps.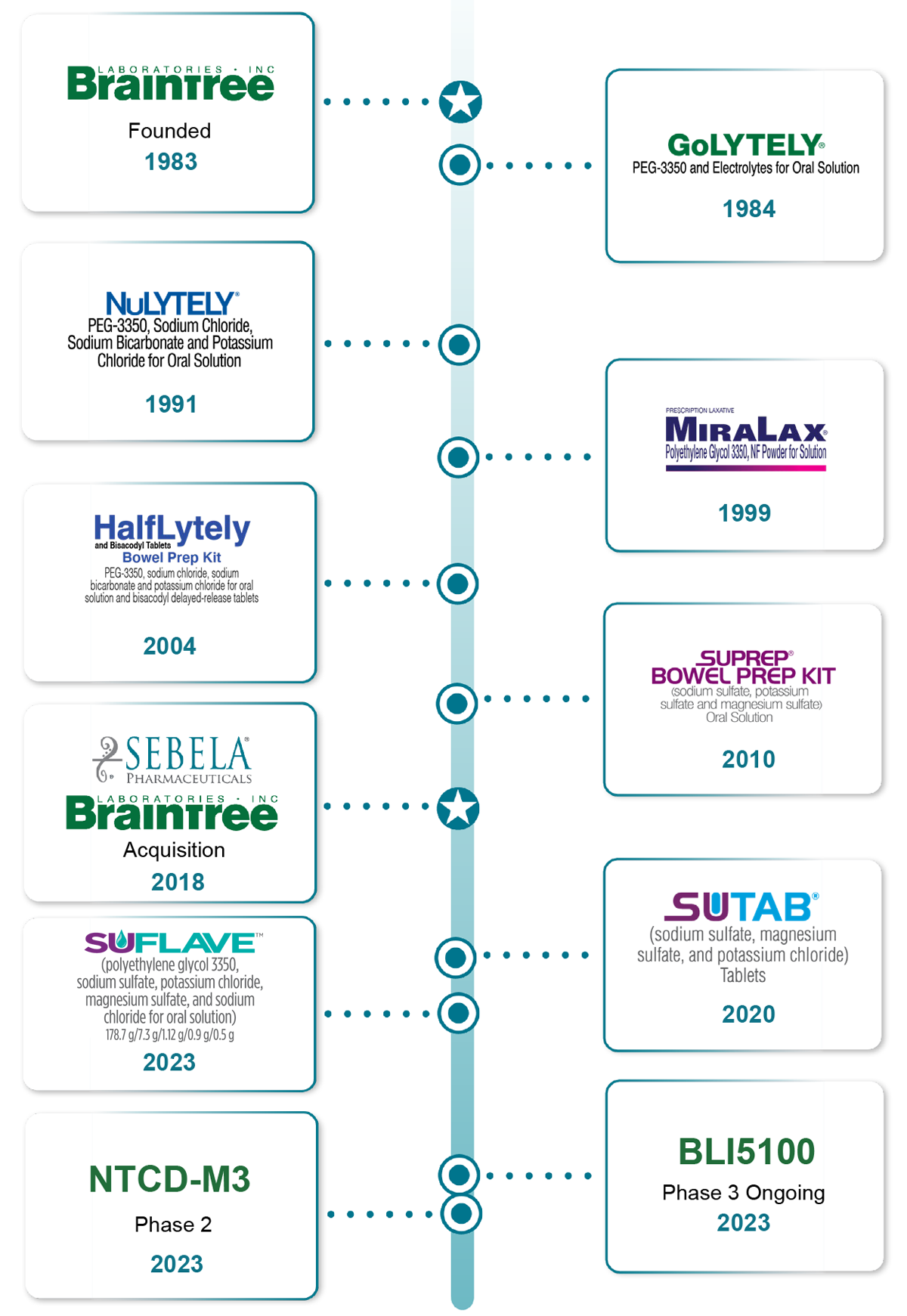 LEARN MORE ABOUT CRC SCREENING AND COLONOSCOPY >
MiraLax is a registered trademark of Bayer HealthCare LLC.